Englisch menu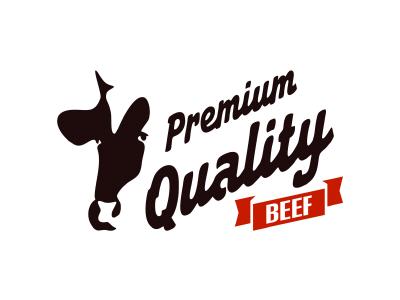 Appetizers:

Avocado chickpea salad with feta cheese and rosemary honey dressing 18.50

Tatar de chorizo ​​with onions, pepperoni, coriander, parsley and garlic, with toast 20.-

Spring rolls filled with morcilla (Argentinian black pudding), served with rocket salad 20.-

Classic beef steak tartare from beef fillet. Only Friday and Saturday!
Appetizer 80gr. 32.- Main course 140gr. 41.-
Friday and Saturday only

Beef carpaccio with pine nuts, rocket salad and parmesan 27.-

Green salad 9.-

2 empanadas of your choice with salad.
Minced meat, chorizo, morsilla, onion cheese, grilled vegetables. 19.-

Empanadas per piece 6.-

Soup:

Gazpacho with crunchy garlic bread 13.50

Vegetarian:

Assorted oven vegetables with fried potatoes 25.-

Homemade vegetable lasagne with béchamel sauce 27.-

main course:

"Lomo" beef fillet with oven vegetables and fried potatoes220gr. 59.-

"Bife Angosto" entrecôte oven vegetables and french fries 220gr. 56.-

"Cuadril" beef rump with three kinds of pepper crust, gratin oven vegetables and fried potatoes 220gr. 50.-

"Churrasco" thinly sliced ​​rump with oven vegetables and French fries 160gr. 44.-

Homemade hamburger 200gr Argentinian beef, topped with salad and french fries. 31.-

Children's menu: Churrasco de Cuadril from beef with vegetables and French fries 22.- Small portion 15.-


The steaks can also be sold in 300gr. plus 14.- 400gr. 30.- or 500gr. plus 40.- can be ordered. Meat weight is always raw!

Dessert:

Dulce de leche parfait in a nut crust with marinated fruit 14.-

Vanilla parfait with strawberries and chocolate chips 7.-

Wine

Tapiz Black Tears 2017 99.-
In the nose excellent aromatic complexity with notes of ripe fruit and one fine touch of
tobacco and minerals. Excellent concentration on the palate, complex fruit notes of dark
berries and cassis. The finish is long, with enormous Finesse, elegance and freshness.

Alchimia Gran Reserve Malbec 2017 83.-
Excellent aromatic complexity on the nose with notes of ripe fruit and a
fine touch of tobacco and minerals. Excellent concentration on the palate,
complex fruity notes of dark berries and cassis. The finish is long, with enormous
Finesse, elegance and freshness.

Cepas Elegidas 2012 78.-
Pure intense and dark red. Bouquet: raspberries, blackberries and red fruits, very
spicy on the nose, turmeric, cinnamon, garam masala. Palate: Fruity, earthy, and plum
aromatic herbs like thyme, rosemary and green tea. Long finish, combined
with soft and persistent tannins. One of the BIG ones!!

Con Tacto Malbec 2018 66.-
On opening cherry, oak and leather on the nose. dark purple color with a medium
full mouthfeel, with a light sour cherry note and some black fruits. Takes
some menthol in the finish.

Michel Rolland San Pedro de Yacochuya 2017 69.-
The smaller brother of the Yacochuya. Just as excellent and exceptional, however
not quite as intense, which makes it more drinkable. Almost opaque dark purple color,
intense aromas of forest fruits, raspberries, cassis, jam and burnt wood.
On the palate, the wine convinces with a very good body, weighty tannins and
fruity taste.

Antimisque Malbec 2019 69.-
Earthy notes and aromas of ripe plums and blueberries as well as violets. In further
Vanilla, roasted coffee and tobacco. Elegant and intense on the palate with a rich tannin structure
and notes of toasted oak.

Alchimia Limitado Reserve Malbec 2019 66.-
Malbec from Argentina. Red color in the glass with violet reflections. fruity and aromatic,
Slightly sweet on the finish, beautifully integrated tannins. On the nose, black fruit,
Blackberries, vanilla, a hint of balsamic vinegar.

CEPAS ELEGIDAS BLEND 2012 79.-
A hint of cigar and perfectly integrated oak aromas, notes of minerals,
Herbs, quince and eucalyptus. On the palate chocolate, coffee red berries, white flowers
men and peach. Lively, with pleasant acidity and good structure. excellent
length on the palate. A very special and powerful wine.
Grape variety: 40% Tannat, 40% Tempranillo, 10% Bonarda, 7% Malbec, 3% Chardonnay

CEPAS ELEGIDAS BLACK NOIR 2012 79.-
Ruby red color with orange traces, red and black raisins, hints of
Vanilla, tobacco and minerals. The acidity is fully balanced, lively and
persistent finish with soft tannins. A great wine!
Grape variety: 80% Tempranillo, 20% Bonarda Aging: 40 months (forty!!)

JEAN BOUSQUET SANTA BAX GSM 2021 59.-
Color dark fuchsia. Bouquet intensive aromas of ripe, dark fruits and black
crush chocolate. On the palate, round heavy wine with a strong aroma, a
balanced acidity and nice dominant tannins. Pairing aromas of red berries
itself with burnt caramel and a hint of smoke.
Grape variety: 56% Grenache, 39% Syrah, 5% Monastrell

Familia Cassone Obra Prima Maximus 2018/2019 79.-
Maximus shows ruby ​​red color paired with violet tones, aromas of currant and
blackberries and mint. Its finish is velvety and long-lasting and will
glides from eucalyptus and pepper notes. A highly voluminous and elegant red wine,
this cuvée is characterized by its wonderful complexity.
Grape variety: 50% Malbec, 40% Cabernet Sauvignon, 10 Cabernet Franc

Alchimia Lujo Moderno Blend 2018 69.-
Exquisite blend product from the intensity of Malbec, with the mineral essence of
Cabernet Franc and the powerful character of the Sirah, this blend has a concentrated
dark red color. Expressive black fruits with balsamic notes and spices,
on the palate it is robust, generous, combined with notes of cassis and black pepper
with a delicate vanilla note from new wood.
Grape variety: Malbec, Cabernet Franc, Sirah

Alchimia Lujo Moderno Cabernet Franc 2018 69.-
At first sight it is lively, structured, with an intense ruby ​​red color and violet hues
reflections. Aromatically it is reminiscent of ripe fruits such as blackberries, currants and
dried figs combined with delicate herbal spice and mineral notes. at the
umen it is explosive, intense and generous with notes of caramel and vanilla.
Grape variety: Cabernet Franc

White wines and champagne

FINCA la FLORENCIA Torrontes Price 1dl 7.- Flat 49.-
Pale yellow color with a green sheen. Bouquet: Intense aromas of tropical flowers
and fresh fruits. Palate: Wonderful balance between pleasant acidity on the palate
and lingering flavors.

Cruzat Premier Extra Brut Price 1dl 10.- Flat 70.-
A frother for every occasion, with an aromatic profile reminiscent of French
Leaning towards pictures, slight notes of yeast and wild honey, plus some Golden Delicious.
Fine perlage, full, powerful palate, fresh with tame acidity and pleasant
departure. Grape variety Pinot Noir Chardonnay

Familia Schroeder Deseado Espumante Dulce Price 1dl 10.- Flat 70.-
Lovely floral, on the nose elderflower, lavender and aromatic scents of jasmine,
passion fruit and rose petals. It is a delicate sparkling wine, sweet and fresh as a
Moscato.