Wine list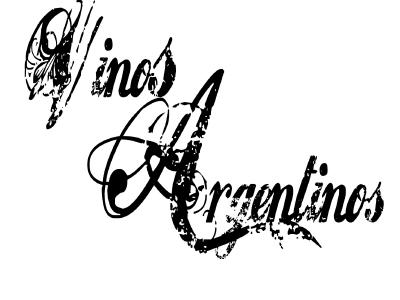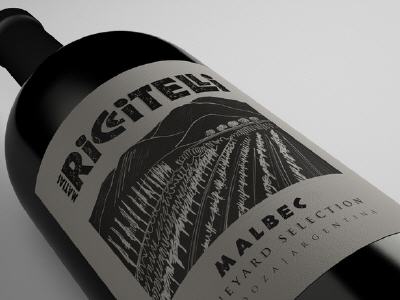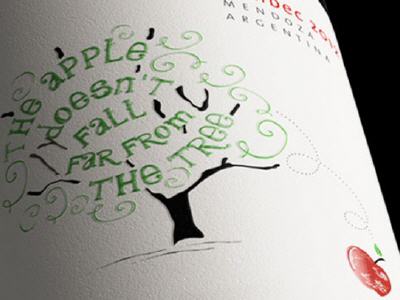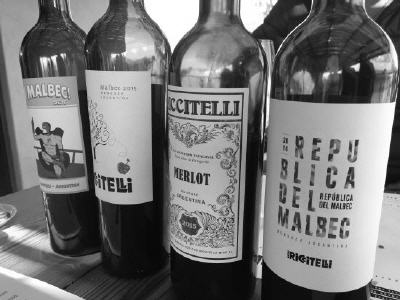 Malbec´s

Tapiz Black Tears 2011/2012 98.-
In the nose excellent aromatic complexity with notes of ripe fruit and one fine touch of tobacco and minerals. Excellent concentration on the palate, complex fruit notes of dark berries and cassis. The finish is long, with enormous Finesse, elegance and freshness.

Vinas Cobos Bramare 2014 96.-
The color of this Malbec and the legs it gives off help separate it from the pack. A plush nose shows unabsorbed oak and char along with deep berry and cassis notes. Total saturation on the palate matches the nose, and this tastes of chocolate, mocha, wood spice and rich berry fruits. Oak is currently speaking the loudest on the finish

Cassone Opra Prima Coleccion 2013/2014 74.-
Obera Prima Coleccion has bee created out with the most detailrd selection of grapes from our oldest vineyards. It is a wine to be enjayed now, but it has been crafted to be kept as well. Holding i twill reward those who would do so by offering colors, aromas and unique and marvelors flavors.

Cassone linia verde Malbec 2014/2015 67.-
Strong red-violet color. Full-bodied and juicy, aromas of red ripe fruit, black and white pepper as well as nutmeg. Well integrated barriquetone, round tannins and an elegant acid structure give the wine a harmonious, long finish.

Cassone Reserva Malbec 2014/2015 60.-
Fruity and smoky with mild earthy tones. Nice leather and a hint of tobacco. Some moderate tannins would be great alone or with read meats

El Sensacional Malbec 2015 62.-
El Sensacional equilibrista is, quite simply, Sensacional. Great fruit with a lot of freshness. Full bodied with a very smooth ending. Wood is there, but in great equilibrium with the wine. An interesting hand made wine. Only 4,500 bottles were produced.

Cüvee´s

Marchiori Barraud Cuartel 5 CS 201 2/2013 111.-
E 100% Hand harvest. Fermentation with native yeasts. Barrel fermented. Sweet, jammy aromas of blueberry and cassis. A rich, plump and soft palate with prune, backed berry and cassis flavors that end in a chewy, warm finish. 18 months in new French and oak barrels. Grapes: Malbec, Cabernet Sauvingnon

Eral Bravo YBS - Years Barrel Selection 2013 88.-
This is the most expensive wine made from Cabernet - Malbec - Syrah in Agrelo. Peppery, meaty, smoky, black cherry, tobacco ash, chocolate, vanilla aromas. Dry, fresh, soft but hollow palate with light, lean tannins and a tart edge. Sweet milk chocolate vanilla with tobacco, earthy, peppery, prune, cassis, meaty, mineral flavours. Not much concentration or finish. Grapes: Malbec, Cabernet Sauvignon und Syrah Produktion: 5.000 Fl.

Bodega Cobos Cocodrillo - 2013/2014 77.-
Fermented in barrel and aged for 15 months this gorgeous red displays lovely aromas of dark red and black fruits, cassis, cloves and exotic spices. Intense and expressive, this medium-to-full-bodied wine shows ripe black fruit on the palate, and is layered with spices, tobacco, licorice and black currant that just goes on and on. Grapes: 70% Cabernet Sauvignon, 10% Merlot, 10% Petit Verdot, 10% Malbec

Tapiz Reserva Seleccion de barricas 2010 2011 73.-
Intense red color. Aromas reminiscent of red fruits, blackberries, cassis and dried plums with a delicate hint of vanilla, coffee and chocolate, well integrated. On the palate is intense butgentle, with ripe sweet tannins. Long finish. Grapes: Cabernet Sauvignon, Malbec , Merlot

Familia Cassone Obra Prima Maximus - 2011 69.-
This wine is their Icon, 18 months in French oak. Opaque violet color, aromas of raspberries, cinnamon, black spices, violets and vanilla. On palate is rich and complex with sweet tannins and flavors of cherries, black currants, spices and some chocolate. Finished smooth and persistent.
Traubensorte: 66% Malbec, 17% Cabernet Sauvignon, 17% Cabernet Franc

ANIMA MUNDI BY MARC WEISS PETIT VERDOT 2014 74.-
Shows typical notes of a Petit Verdot - ripened blueberries, spices and a touch of the pencil lead. A complex, full-bodied with strong and persistent tannins lead to an intense and long finish. Traubensorte: Petit Verdot

Weissweine

Bodega Norton Finca la Colonia Torrontes Preis 1dl 7.- Flache 49.-
Brilliant golden yellow. Fresh, floral note, also reminiscent of honey and roses, in the background reason lemons and grapefruit. The aromas are confirmed on the palate. The wine shows a rich abundance. Lasting.

BODEGA ATAMISQUE SERBAL VIOGNIer 2015 Preis 1dl 7.50 Flache 51.-
Pale yellow color with green gloss. Intense aromas of tropical flowers and fresh Fruits. On the palate wonderful balance between soothing acidity and persistent aromas.

Cruzat Premier Extra Brut Preis 1dl 9.- Flache 63.-
A crisp sparkling wine with persistent flavors and balanced acidity. In the nose it offers notes of citrus, flowers, and subtle aromas of tropical fruits. Pinot Noir Chardonnay

Familia Schroeder Deseado Espumante Dulce Preis 1dl 9.- Flache 63.-
A view is a sparkling yellow-green, with very fine bubbles. The nose is fruity, with aromas of flowers, aromas and citrus terpene. The palate is sweet, fruity, good acidity and good volume. (Moscato)

Magnum`s

Cassone Reserva Malbec 2011 120.-
Fruity and smoky with mild earthy tones. Nice leather and a hint of tobacco. Some moderate tannins would be great alone or with read meats

Luigi Bosca Gala 2 &4 2009 150.-
Deep and bright burgundy-colored, it has delicate and harmonious aromas, with forest fruit and sweet spices notes. It is voluptuous, wellbodied and fresh in the mouth, with fine tannins. Firm in the palate, with an elegant and expressive character and smooth vegetal hints that are characteristic of Cabernet Sauvignon. Its long and appealing finish helps to perceive the fully-integrated smoked aromas of the ageing process. It is a red wine that always grows in complexity after its storage.

Gala 2 Trauben: Cabernet Sauvignon 85% Cabernet Franc 10% Merlot 5%
Gala 4 Trauben: Cabernet Franc 95% Malbec5%

Matias Riccitelli Hey Malbec 2015/2016 120.-
Dark red color with violet shiny tones. A very complex and elegant wine with aromas of wild black berries, black cherries, liquorice and floral aromas. Perfectly balanced with a great structure, round and elegant finish.