Wine list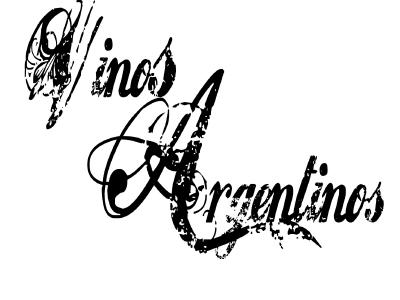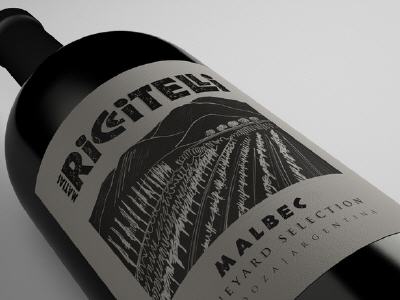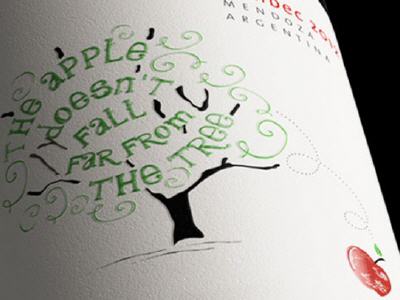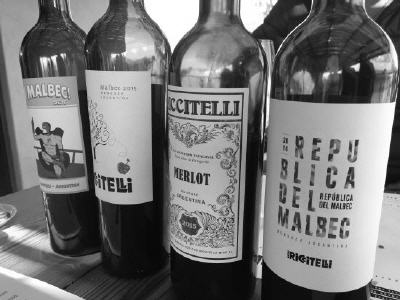 Tapiz Black Tears Malbec Vineyard Selection 2015/2017 99.-
On the nose, excellent aromatic complexity with notes of ripe fruit and one
fine touch of tobacco and minerals. Excellent concentration on the palate,
complex fruity notes of dark berries and cassis. The finish is long, with enormous
Finesse, elegance and freshness.

Familia Schroeder Limited Edition made of 100% Malbec 2015 91.-
The Patagonian red wine Familia Schroeder Limited Edition made from 100% Malbec. Complexes
Nose of ripe red fruit aromas such as plums, mixed with a scent of vegetable
seasoning and meadow flowers. The aging in 100% new French oak wine barrels
Barrels - brings elegant vanilla and chocolate notes. A strong, punchy attack
holding finish.

Matias Riccitelli VINEYARD SELECTION malbec 2017 81.-
Extremely dense and dark. Violet reflections. explosive, cherries and ripe plums, va-
nille, cinnamon and cigar box. A palate-filling experience, strong tannins all together
Melt steak and put a smile on our lips that never ends.

Riccitelli tinto de la Casa Malbec 2019 72.-
A complex and rich malbec with floral notes, a touch of black
Pepper and roasted spice, accompanied by an abundance of black fruit aromas. Opulent,
with soft tannins and balancing freshness up to a long, satisfied
postponing departure.

Bodega Norton altura Malbec 2018 65.-
Altura Malbec combines subtle flavors of plums and blackberries through complex
mineral and earthy notes are balanced. On the palate it shows a medium to
tall body, with soft and velvety tannins that cover the mouth, along with
a lively and enveloping acidity that extends to a spicy finish.

Collovati Malbec 2015 66.-
This Argentine red wine shows intense and complex aromas of black berries, notes
the clove, nutmeg, black pepper. Javier Collovati's wine shows bromine
berries and black cherries; rich and full-bodied, huge body, ripe and silky
soft tannins, integrated roasted oak aromas, long aftertaste.

Michel Rolland San Pedro de Yacochuya 2017 66.-
Yacochuya's younger brother. Just as excellent and extraordinary, however
not quite as intense, which makes it more ready to drink. Almost opaque dark purple color,
intense aromas of forest fruits, raspberries, cassis, jam and burnt wood.
On the palate, the wine convinces with a very good body, weighty tannins and
fruity taste.

Con Tacto Malbec 2018 64.-
When opened, cherry, oak and leather on the nose. dark purple color with a middle
full mouthfeel, with a light sour cherry note and some black fruit. Takes
a little menthol in the finish.

White wines

bodega norton finca la colonia Torrontes price 1dl 7.- flat 49.-
Brilliant golden yellow. Fresh, floral note, also reminiscent of honey and roses, im
Background lemons and grapefruit. The aromas are confirmed on the palate.
The wine shows a rich fullness. Persistent.

Don Martin ChardonnayE 2017 price 1dl 7.50 flat 51.-
Golden yellow with green reflections in the glass. Complex bouquet of aromas of white
Blossoms, citrus fruits, pears, peaches and apricots. One shows up on the palate
Well-balanced balance between sweet fruit and refreshing acidity. Aromatic
icy, long finish. The Chardonnay canes grow to around 1000 meters
Sea, on stony ground in Luján de Cuyo, Mendoza.

Cruzat Premier Extra Brut Price 1dl 9.- Flat 63.-
A frother for every occasion, in the aromatic profile of French
Leaning on pictures, light yeast notes and wild honey, plus a little Golden Delicious.
Fine perlage, full, powerful palate, fresh with tame acidity and pleasant
Exit. Pinot Noir Chardonnay grape variety

familia Schroeder Deseado Espumante Dulce Price 1dl 9.- Flat 63.-
Lovely floral, on the nose elderflower, lavender and aromatic scents of jasmine,
Passion fruit and rose petals. It is a delicate sparkling wine, as sweet and fresh as a
Moscato.

Magnum

El Equilibrista El Sensacional Malbec & Merlot 2015/2016 127.-
El Sensacional shows a dark ruby ​​red color with aromas of dried berries, good a
embedded wood notes and spicy herbs. In the finish full of character with a velvety
Tannic structure and medium-long finish.

Cassone Reserva Malbec 2015 120.-
This Argentine red wine Familia Cassone Obra Prima Reserva Malbec shows intense
Aromas of ripe red fruits such as cherries, plums and figs. By maturing
Mocha, vanilla and tobacco notes develop in the oak wine barrel. Thanks to the mature days
The Argentine red wine Familia has nninen and the intense fruit taste
Cassone Obra Prima Reserva Malbec a strong and long-lasting finish.

Tinto de la Casa Riccitelli Malbec 2015 136.-
Tinto de La Casa. Without the addition of yeast, Malbec grapes were made from 2 different
Berge fermented together in oak barrels. Half of the grapes were made with the
Stalks thrown in the vat. The wine was then stored in the same barrels for 1 year.
Notable Malbec

Matias Riccitelli malbec Vinyeart Selection 2014/2015 162.-
Extremely dense and dark. Violet reflections. explosive, cherries and ripe plums, va-
nille, cinnamon and cigar box. A palate-filling experience, strong tannins all together
Melt steak and put a smile on our lips that never ends.