Wine list
Tapiz Black Tears 2011 96.-
In the nose excellent aromatic complexity with notes of ripe fruit and one fine touch of tobacco and minerals. Excellent concentration on the palate, complex fruit notes of dark
berries and cassis. The finish is long, with enormous Finesse, elegance and freshness.



Familia Schroeder Limited Edition aus 100% Malbec 2012/2013 89.-
The patagonian red wine Familia Schroeder Limited Edition from 100% Malbec. complex Nose after ripe red fruit aromas like plums, mixed with a scent spices and meadows. The ripening in 100% new French oak wine barrels Barriques - brings elegant vanilla and chocolate. A powerful, holding outlet.

Cassone linia verde Malbec 2014/2015 72.-
Strong red-violet color. Full-bodied and juicy, aromas of red ripe fruit, black and white pepper as well as nutmeg. Well integrated barriquetone, round tannins and an elegant
acid structure give the wine a harmonious, long finish.


Matias Riccitelli Malbec Vineyard Selection 2014 (Magnum 146.-) 73.-
Extremely dense and dark. Violet reflexes. explosive, cherries and ripe plums, vanilla, Cinnamon and cigar box. A palate filling experience, strong tannins with a steak
melt and make a smile on our lips that does not end.



Enrique Foster Malbec Reserva 2008 (Magnum 136.-) 68.-
Dense, dark purple Intensive, sweet bouquet, cherry juice, red berries, rhumpot, Nougat, with a hint of vanilla.Soft structure, gorgeous juicy fruit, later herbalaromas and caramel. Long lasting cherry finale.

Norton Perdriel Malbec 2013/2014 67.-
Founded more than 100 years ago by Bodega Norton,very fruit-intensive, complex wines. Great nose for ripe fruit like plums and Cherries with spicy notes. Concentrated and
wonderfully elegant.

Matias Riccitelli Hey Malbec 2015/2016 (Magnum 114.-) 57.
Great Malbec for little money. Red fruits with floral aromas and black Pepper, with soft tannins, which combine a sweet and pleasant finish. Enjoy the wine alone or with your favorite meat.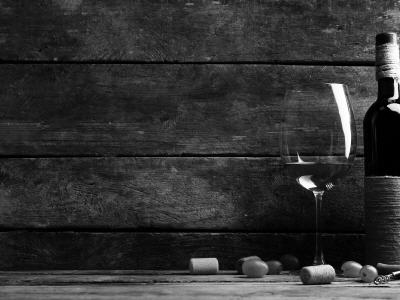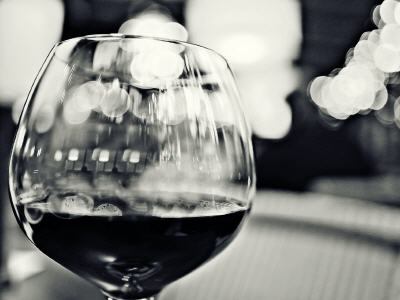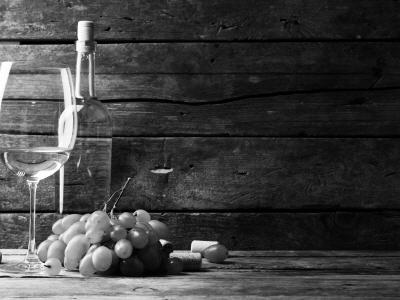 Tapiz Reserva Seleccion de barricas 201 1/2012 73.-
Intense red color. Aromas of red fruits, dried plums, blackberries, Cassis and delicate spices. Accompanied by aroma of vanilla, coffee and chocolate. On the palate it is intense, but friendly. The tannins are sweet and ripe. A long Departure on the palate. Grape variety: Cabernet Sauvignon, Malbec, Merlot

Cassone Opra Prima Coleccion 2011/2012 74.-
The top wine of the Casone family is a strictly limited filling of a blend of Malbec, Cabernet Sauvignon and Merlot. For this top cuvée are only the best Barriques of a vintage, i. those with the best maturity potential. point. Each grape variety has its special character traits: the Malbec ensures the intense violet color, aroma of red fruits and soft tannins during the Cabernet Sauvignon for the structure, complexity and aromas of cassis and eucalyptus. The Merlot is fruity, chubby, fullbodied and full-bodied. The Opra overis characterized by its large volume and length on the palate as well as a very harmonious Balance between fruit and wood. Grape variety: Malbec, Cabernet Sauvignon and
Merlot

Michel Rolland - San Pedro de Yacochuya 2013/2014 72.-
The smaller brother of Yacochuya. Equally more excellent and extraordinary, however not quite so intensively, which makes him drinkier. Nearly opaque dark violet color, intense aromas of forest fruits, raspberries, cassis, jam and burnt wood. On the palate the wine convinces with a very good body, weighty tannins and fruity taste.

Matias Riccitelli Cabernet Franc Vineyard Selection 2012/2013 77.-
Dark red color with violet shining shades. A very complex and elegant wine with aromas of wild black berries, black cherries, liquorice and floral Aromas. Perfectly balanced with
beautiful structure, round and elegant. A must!

ANIMA MUNDI BY MARC WEISS PETIT VERDOT 2014 74.-
Deep red with black glitter. In the nose we find the typical notes of a petite Verdot: ripe bilberries, spices and a touch of pencil. A complex, fullbodied wine with strong tannins and a long, intense finish. 12 months in new French oak barrels

Norton Finca lacolonia Torrontes Preis 1dl 7.- Flache 49.-
Brilliant gold yellow. Fresh, floral notes, reminiscent of honey and roses, ground lemons and grapefruit. The aromas are confirmed on the palate. The wine shows a rich abundance. Lasting.

Norton Finca lacolonia Sauvignon blanc Preis 1dl 7.- Flache 49.-
The Argentine white wine Norton Finca La Colonia Sauvignon Blanc shows bright, clear Gold yellow, reflexes. Deep bouquet of ripe fruit, maracuja, pineapple, white Blossoms. The white wine Bodega Norton finca La Colonia Sauvignon Blanc shows in the palate intense fruit bouquet, again maracuja, strong acidity, juicy finish. A very typical, fruity Argentine Bodega Norton finca La Colonia Sauvignon Blanc White wine, the real joy!



Norton Schaumwein Preis 1dl 9.- Flache 63.-
A foamer for every occasion, in the aromatic profile to French models leaning on, light yeasts and wild honey, and some Golden Delicious. Fine perlage, ripe, full-bodied palate, fresh with tart acid and pleasant finish. Grape variety Pinot Noir Chardonnay

familia Schroeder Deseado Espumante Dulce Preis 1dl 9.- Flache 63.-
Lovely floral, in the nose elderberry blossoms, lavender and aromatic fragrances of jasmine, Passion fruit and rose petals. It is a delicate sparkling wine, sweet and fresh as a Moscato

Familia Schroeder Deseado Espumante Dulce Rose Preis 1dl 9.- Flache 63.-
A great, pleasant and impertinently good, sweet, patagonic Rosé sparkling wine from Familia Schroeder from the famous Argentine grape varieties "Torrontés" & "Malbec", vinified according to the method-Crémant.